3 easy steps
to earn your reward!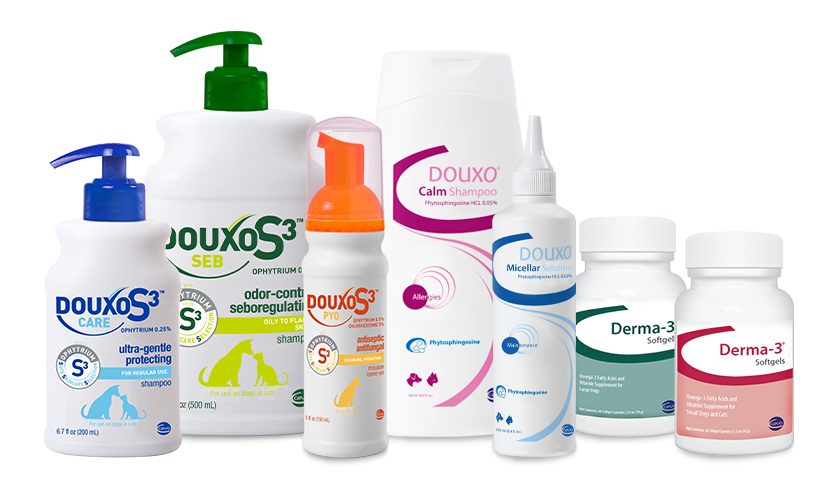 Buy any qualifying
product

Save your purchase
receipt(s)

Submit your redemption
online
*Program Rules: Program changed to Buy One, Get One free offer starting 1/14/2020 and expires 12/31/2021. Free product must be equal to or less than the value of the product purchased. Product for at home personal use only. Not for clinic use or for resale. Offer valid only on products purchased through U.S. veterinary hospitals. Distributor invoices not accepted. Violators will be prohibited from participating in the program.
Qualifying products: All DOUXO®, DOUXO® S3 and Derma-3® products.
For more information about DOUXO® or DOUXO® S3, please visit their websites: douxo.us and douxo.uk. For more information about Derma-3®, please visit derma3.com.